Family Owned and Operated for Over 35 Years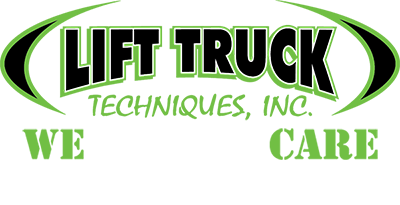 3400 E. Walnut Street
Colmar, PA 18915
OSHA Questions and Answers
We get quite a few questions regarding regulations and requirements for OSHA and safe operation of a lift.  While we always recommend contacting your OSHA office with specific questions about your particular situation, the following information is a good place to start your research.
Q. Are wallet operator ID cards required by OSHA?
A. No. OSHA standards only require an employer to keep a file on each operator.
That file is required to document:
Who the trainer was
That formal classroom training covered 22 areas of required study
Work site specific and equipment specific hands-on training
OSHA will not ask to see a wallet card.
Q. Are seatbelts and other operator restraints required to be installed on older forklifts that did not come from the factory with such equipment?
A. Sit-down forklifts manufactured prior to October 1993 are not addressed by 29 CFR 1910.178. However, if the employer has not taken advantage of a manufacturers offer for a retrofit, OSHA can site the employer under Section 5 (a)(1). This is the general duty clause of the Occupational Safety and Health Act.
Q. Are strobe lights or back-up alarms required to be installed on lift trucks not equipped with such items by the manufacturer?
A. OSHA standards do not require strobe lights or back-up alarms on such equipment.
Q. Are headlights required on forklift trucks?
A. In most cases the answer is yes. 29 CFR 1910.178 (h) requires that controlled lighting of adequate intensity be provided in operation areas. Adequate intensity lighting means that general lighting must be more than 2 lumens per square foot. If less than this, auxiliary directional lighting (headlights) must be provided on the vehicle.
Q. Are tail/brake lights required on forklifts that did not come from the factory with such equipment?
A. If the unit did not come from the manufacturer with tail/brake lights, then OSHA standards do not require retrofitting of such unit.
Q. Can employers add "free rigging" off the tines of a forklift without changing the data plate on the unit?
A.  No. Although the attachment of rigging equipment, such as slings, carpet roll probes, spreader bars, shackles, or rings is common practice, it will affect the safe operation and capacity of a lift truck. 229 CFR 1910.178 (a)(4) requires that "modifications and additions which affect the capacity and safe operation shall not be performed by the customer or user without manufacturers prior written approval"
Q.  If the forklift manufacturer refuses to issue a new data plate or if no response can be received, can the employer change the data plate or name plate information?
A.  An employer may make modifications to their equipment if such modifications are made under the direct supervision of a qualified professional engineer who has performed a safety analysis and addressed any safety and/or structural issues.
Q.  Are hard hats required inside a warehouse? 
A.  In a standard and interpretation letter dated 1976, OSHA "recommended" that warehouse employees be provided with head protection. Those employees engaged in driving forklift trucks are reasonably protected from large objects by the overhead rack on the lift truck, but the rack does not provide protection against small heavy objects that might fall through.  (Go here for a detailed explanations)
Q.  What about forklift batteries?
A.  Here is what the EPA has to say about forklift batteries.
Let's face it, you can not move a 1,500-lb. forklift battery by hand. Most battery accidents occur when the batteries are changed manually.
With the proposed implementation of lifting limits under the ergonomic standards, currently under review, it is important to plan improvements in the way you handle your batteries and other heavy objects at your work site. Materials Handling Equipment Company offers a full line of battery lifting equipment as well as Gantry Cranes and Mobile Floor Cranes.
FORKLIFT BATTERIES AND THE EPA
Do you wash your wash water? After your electric forklift and its battery has been washed there are two BI-products. There is (1) a clean battery and (2) highly contaminated wash water.
Wash water draining from your equipment becomes contaminated with heavy metals such as lead, copper, antimony, and sulfuric acid. When you wash any piece of industrial equipment you are generating waste. This waste makes you responsible and liable for the proper disposal of that waste.
Remember when lead-based paint was outlawed? The EPA has targeted seven toxic waste materials and lead is one of them. Lead may be found in your wash water.
A pound of lead will contaminate 500,000 gallons of water. Just a small amount of lead in your wash water can ruin the ground water supply. The EPA has strict fines for offenders.
There are many waste water reclamation products on the market today; all of them have disposable filters.
What do you do with the waste filters when they are saturated with contaminates? Contaminated filters must be disposed of properly and the end user must have a "Certificate of Reclamation" on file, should the EPA review your site. Sounds like overkill does it not? The truth is, "The law is the law," and we all want to pass on a better world to our grand children.